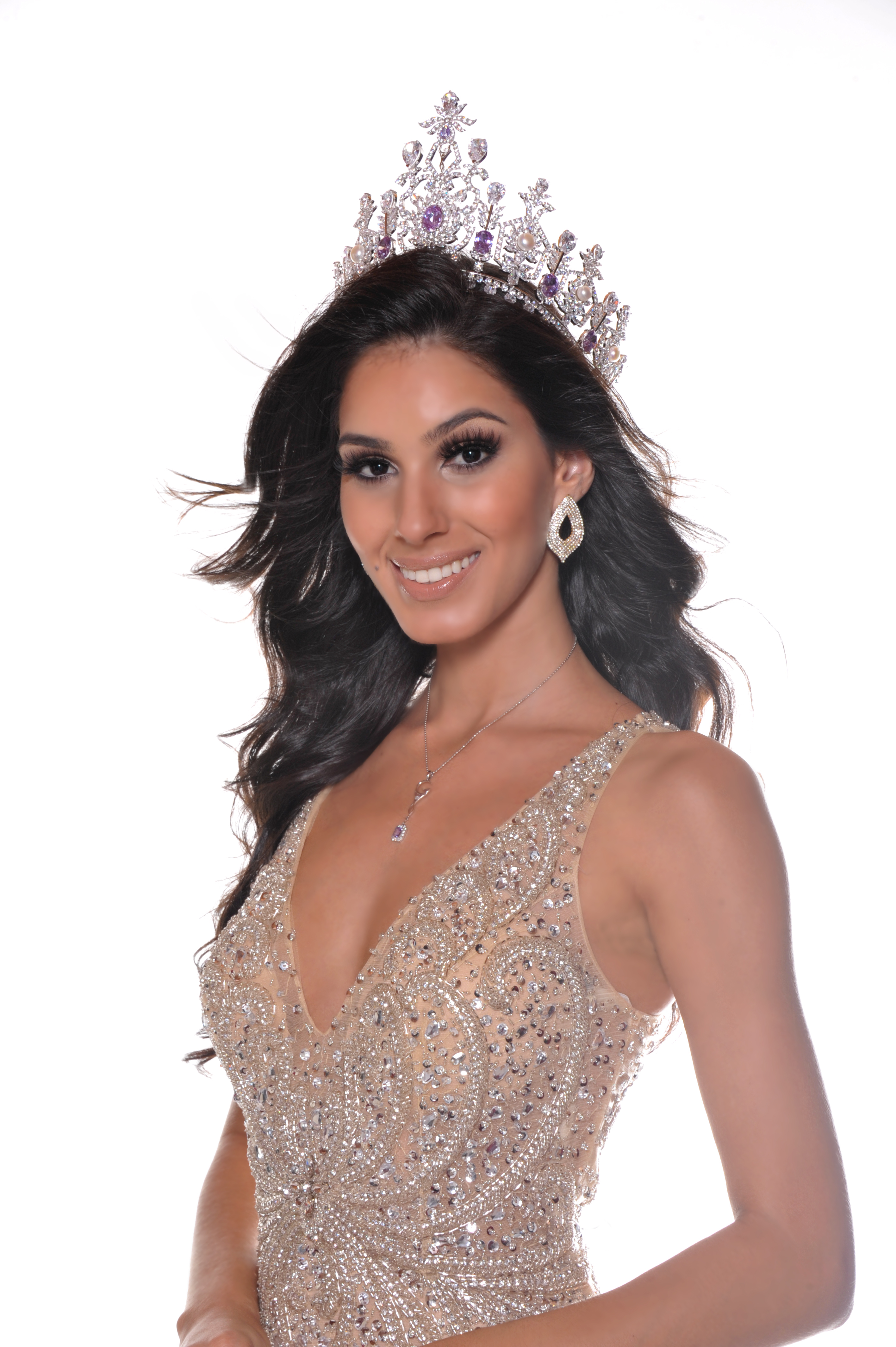 Barbara Vitorelli, 25 years old, lives in Brazil. Her parents are Brazilians but she was born in Argentina and lived there for 6 years before moving to Brazil. Barbara was raised in the countryside of a small city in South Brazil. She came from a very simple and humble family. She is the middle daughter with two other siblings, an older brother and a younger sister. At an early age, she worked really hard for her dreams, her education and for her family.
On November 17, 2017, at the 5th year anniversary of Miss Global, she was crowned Miss Global 2017 in Phnom Penh,  Cambodia representing her country of Brazil. Her path to become Miss Global was full of challenges, including sacrificing her Master Degree at a prestigious university in Brazil, Maringa Estadual University.
She chose to be a teacher because she believes education is the key to change the world and to make a difference.  Barbara received her  degree in education and graduated in 2015 at Maringa Estadual University. With her degree, she has taught various languages including Spanish, Portuguese, English and Brazilian literature as a teacher. She wants to show the world that she is more than just a "beautiful face", but a great person who wants to inspire others especially the less fortunate, to always do their best and never give up on their dreams. She believes it doesn't matter where you come from since she came from a poor background and is living proof that dreams do come true. Now as the reigning Miss Global, she feels proud in representing her country of Brazil but especially the aspiration to empower women from all over the world.