FAQs - Frequently Asked Questions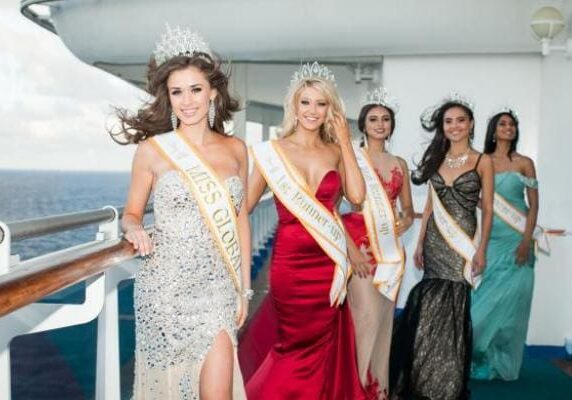 Please make sure when you are submitting your application, please wait for about 30 seconds for it to upload and successfully submitted. If you didn't receive a confirmation page stating your application has been successfully submitted or having technical issues when filling out the application, then please submit your application info and pictures to apply@missglobal.com
Once you have applied, the organization will process and review your application accordingly. Contestants are selected based mainly on the strength of their application and online votes. If necessary, there might be additional phone interviews or video submissions as determined by the organization.
Miss global organization will contact selected applicants at least 60 days prior to the competition date.
No, application submissions are free.
Pending on venue size, but typically miss global will have between 30 and up to 100 contestants each representing their country of origin.
No. Miss global allows contestants to represent their country of origin despite of where they were born or currently residing.
Yes. Miss global contestants must be at least 18 years of age and under 35 years of age by the date of the finale event.
Yes. Contestants may compete more than once, as long as the delegate has never been a miss global titleholder.
No, contestants may not be married or currently pregnant. However, unlike any other pageants, to maintain the "miss" title, contestants can be a single mother and compete.
There are a total of 5 competition rounds. They are as follows: preliminary interviews, international wear, swimwear, evening wear, and top 5 finale questionnaires.
To participate, contestants residing in countries where there are national directors, national directors are responsible for all participation expenses for their selected contestant or titleholder. Otherwise, selected contestants applying through our website are responsible for their participation expenses which includes traveling, competition attires, etc Although it is not required, we recommend to find sponsors to help offset such participation expenses. However, once you are officially selected as a candidate, we will provide you more information how to offset various participation expenses through our social media promotion contest on Instagram/Facebook. This contest can potentially provide you with FREE participation.  
Your family, relatives, co-workers and friends can provide the best help in finding sponsors for you. We recommend either approaching individuals or small businesses that have enjoyed your support over the years. They may know you or your famiy, and have relied on you as a customer. Now you can ask for their help in return. Examples would be doctor, dentist, photographer, insurance agent, florist, beauty salon, boutique, dress shop, health club, jeweler, etc don't overlook the possibility of getting smaller contributions from neighbors, friends, and relatives. Many delegates have gathered quite a large portion of sponsorship from "collections" made at work, a parent's workplace, a club, a fundraising dinner with friends, or even by simply starting up a www.gofundme.com page and post it on all your social media sites such as facebook for financial contribution support. Otherwise, know the business well enough to know what you can offer them in return for sponsorship – modeling for their clothes, hostess for home or office builders, commercials for restaurants, auto dealers and health clubs. Do not overlook services or merchandise donations – airfare from a travel company, rental of gowns, hair, nail, cosmetics and health care, alterations, photos, etc. Each donation is an amount you can deduct from your overall dollars to be prospected.
Miss Global 2021 - Bali, Indonesia
Countries which are represented by national directors will be selected by their national directors. Otherwise, applicants are selected by their application and potential phone interviews. We recommend to make sure your application is filled out with as much information as possible for our consideration.
Contestants must be available for about two weeks in mid November to early December 2020. Specific date: TBA
Only the miss global 2017 titleholder and her royal court (1st-4th runner ups) will possibly be invited to stay approximately 2-3 days after the finale for promotional purpose. Organization will pay for all necessary expenses.
During the 2 competition weeks, it will be a lot of runway training, workshops, photo shoots and everything else to prepare for the finale event. Please visit the photo and video gallery page to get a glimpse of what to expect for this years pageant.
There will only be 1 delegate for each country
Yes, hair and make-up will only be provided to the contestants who have secured a full sponsorship.
Tattoos are acceptable if it's not too excessive determined by the organization.