Miss Global 2019/2020 featured on Harpers Bazaar Vietnam magazine cover
Karolina Kokesova shares her dreams and memories on the Harpers Bazaar's July 2021 10th Anniversary issue
Karolína Kokešová's path to the Miss Global crown is fraught with difficulties, but she has never let that make her pessimistic.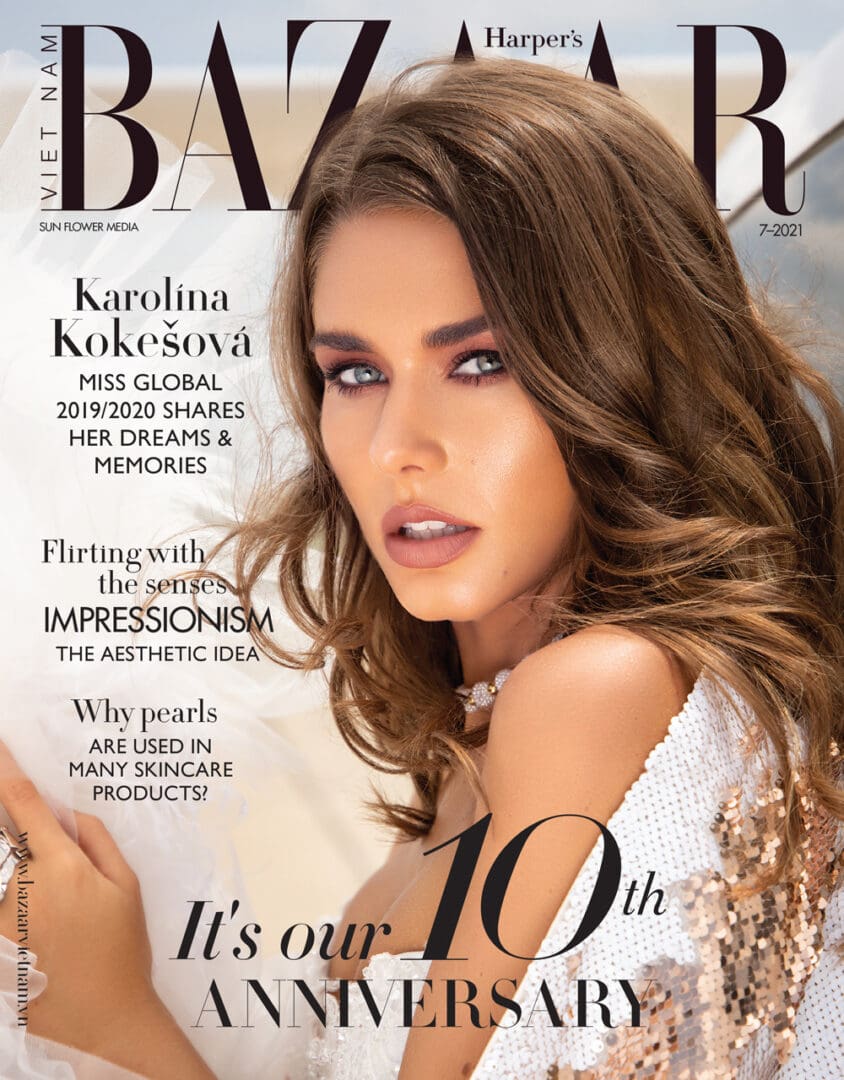 Karolína Kokešová is a beautiful, ambitious girl. She won the Miss Global 2019/2020 contest held in Mexico. During the pandemic, the queen is still busy. It is known that this August, the final of the Miss Global 2021 contest will take place in Indonesia. Before the contest, the beauty spent time confiding with HBVN about the contest.
Karolína Kokešová .'s journey to Miss Global
Karolína Kokešová was born in 1996 in the city of Brno, Czech Republic. Growing up, the queen had a passion for basketball and running. She also played the piano for nine years straight.
At the age of 19, after completing high school, Kokešová moved to Prague, where she began her modeling career. Four years later, at the age of 23, she was Miss Global 2019.
From Brno, to Prague and then crowned Miss Global (Miss Global) 2019 in Mexico, recalling the journey, Karolína Kokešová said:
"Everything is like yesterday. That day, I carried three large luggage bags, stood in the middle of the Prague airport to say goodbye to my mother… Alone fighting in the international beauty arena, I was worried and insecure. I don't know what to expect anymore."
At that time, Kokešová was a bit skeptical about beauty contests. She used to think that the public only cared about the contestants' looks. "I don't want to disappoint those who always love and support me. With 100% enthusiasm, I am confident in what I show, because that is who I really am.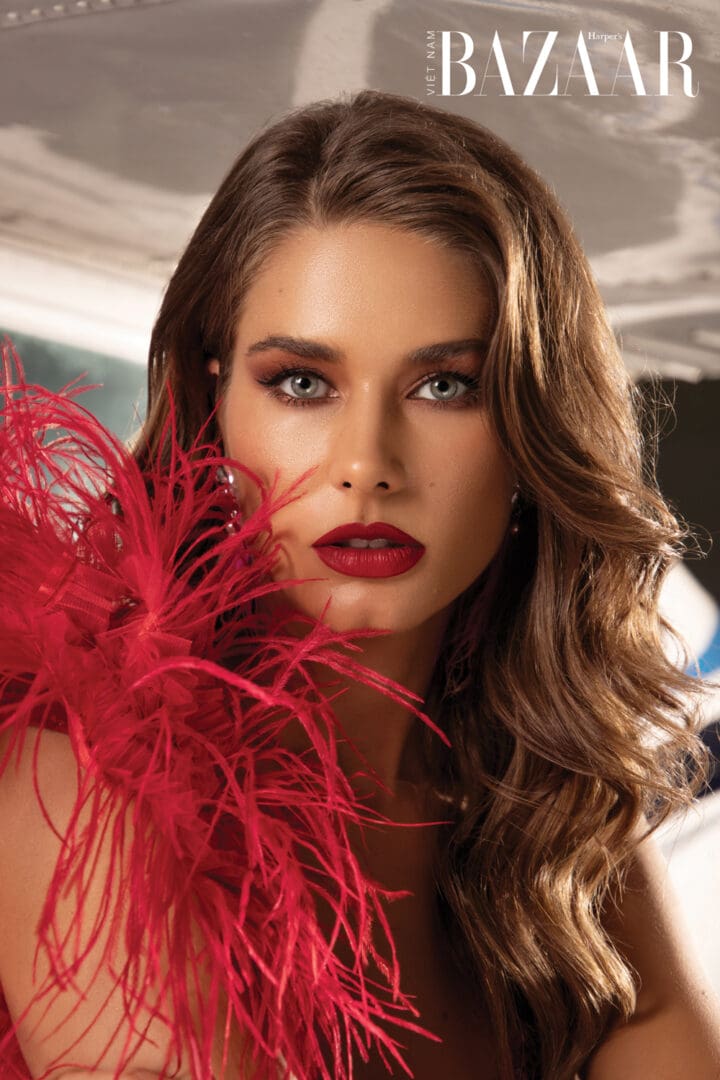 Miss Global is a different playground. The contest has the motto: empowering women, embracing different cultures and revealing the hidden beauty in each person. In this beauty contest, Kokešová conquered everyone by her intelligence and inner beauty.
Who does not take risks from time to time. But the future is what matters
The year that Karolína Kokešová participated in the contest, Miss Global had a risk in the organization. ?Which led to Karolína Kokešová being crowned in a casual outfit backstage, instead of in a gorgeous evening gown.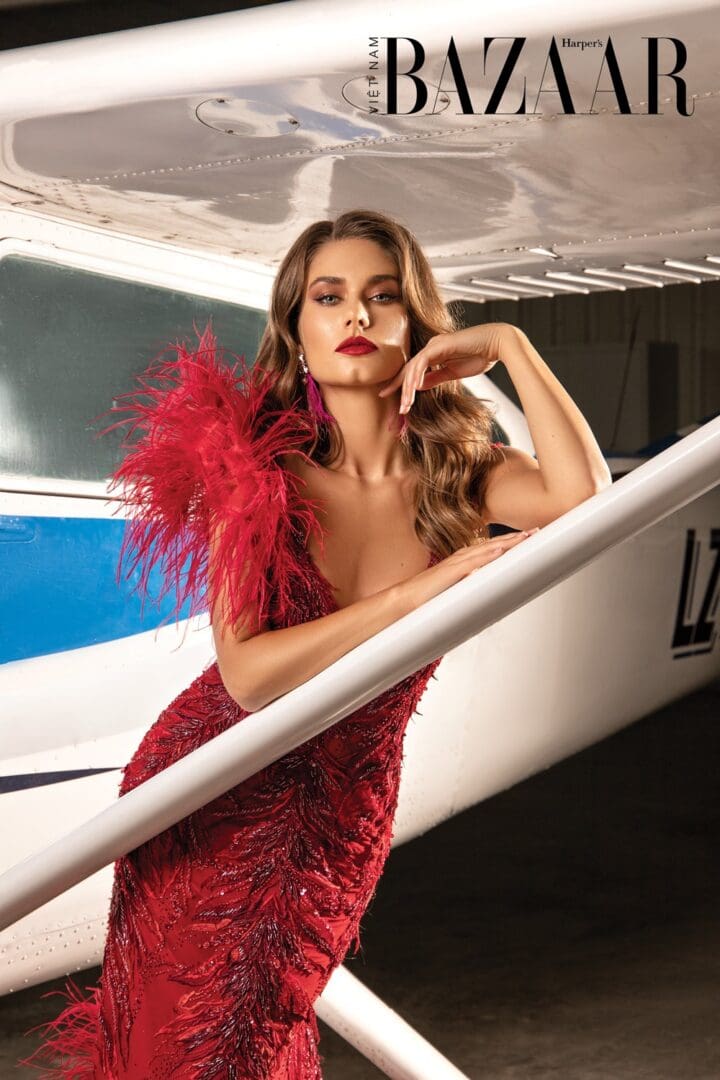 However, in recounting her experience at the competition, Karolína Kokešová did not care about bad luck. Who can not take risks in life. But the important thing is what lessons you learn. For her, the things the competition has brought are invaluable and help her learn from her future activities.
"I am grateful for the wonderful experiences I have had. I engrave in my heart the places I have visited and met wonderful people. It's an honor to be the first European to win the Miss Global pageant."
When asked about his fondest memory from participating in the pageant, Kokešová retorted: "The best memory I have from my time participating in Miss Global 2019 is the parade during the cultural festival in Oaxaca, Mexico. The public welcomes us with enthusiasm. And when visiting the children at the hospital in Mexico City. For me, experiences like this make me emotional."
She also deeply misses the close friends she met at the show. "I have the opportunity to meet friends from all over the world. They are beautiful inside and out. I consider them like my second family."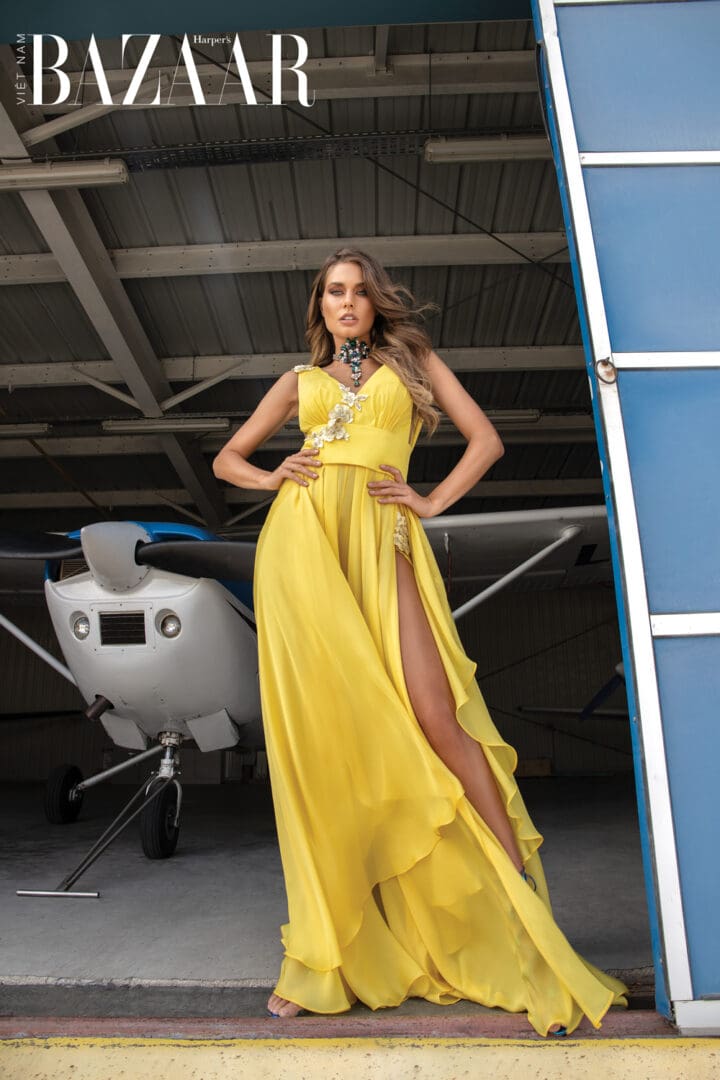 "Covid-19 is a challenge for all of us"
From the beginning of 2020 until now, moving between countries has become more difficult and luxurious due to Covid-19. This makes Kokešová not very comfortable, because her passion is traveling, discovering cultures from many lands. But that's not why she hesitated.
The queen immediately embarked on meaningful community projects. Kokešová and the Miss Global team donated laptops to schools in Mexico, the country where she was crowned. She also recorded the music video Built to Last , the theme song of Miss Global. "Since I have no experience in singing or acting, this is a challenge for me. But in the end, I got over it."
In addition, Miss Global 2019 also challenged with the business category. She currently owns her personal fashion brand By Kokinečka and runs a company that manufactures cosmetic bags.
Karolína Kokešová on the cover of Harper's Bazaar Vietnam
As one of the cover faces of the 10th anniversary special issue of Harper's Bazaar Vietnam, Kokešová was very excited. She initially hoped to be able to take this special photo shoot in Vietnam, but due to the global pandemic, this was not possible. "It's a pity that I couldn't fly to Vietnam to do the photo shoot. But okay! I have completed my mission in Europe."
If you look at her professional photos, you will not be able to guess that the queen is suffering from minor injuries. The day before flying to Bulgari for the shoot, Kokešová sprained her ankle. Before the flight, she stayed at the hospital all night for an X-ray to check. "Fortunately, it was only a minor injury," Karolína Kokešová breathed.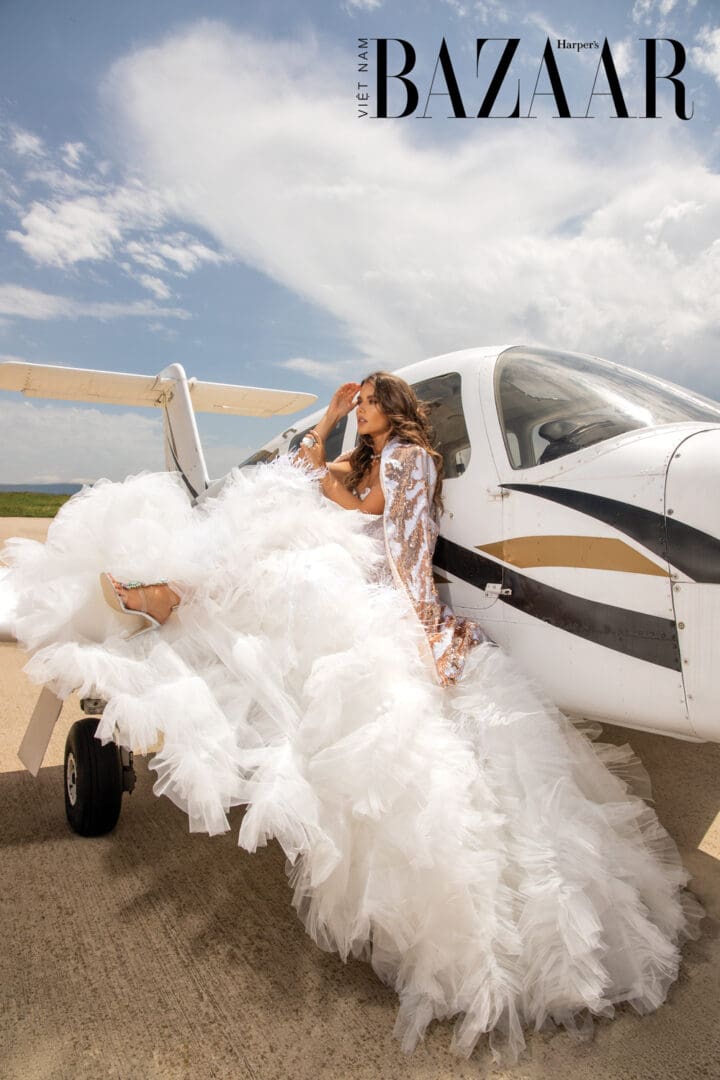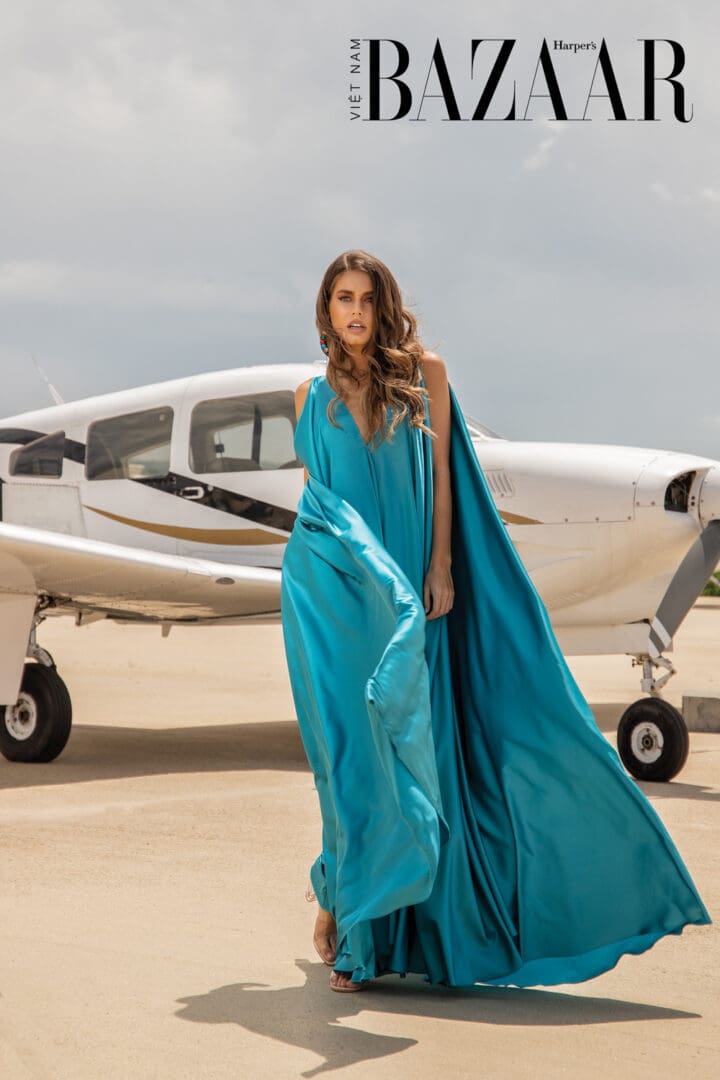 Blue Lagoon, Provocative by Flowers & Co. Gallery. Shoe, Shoe Aquarium.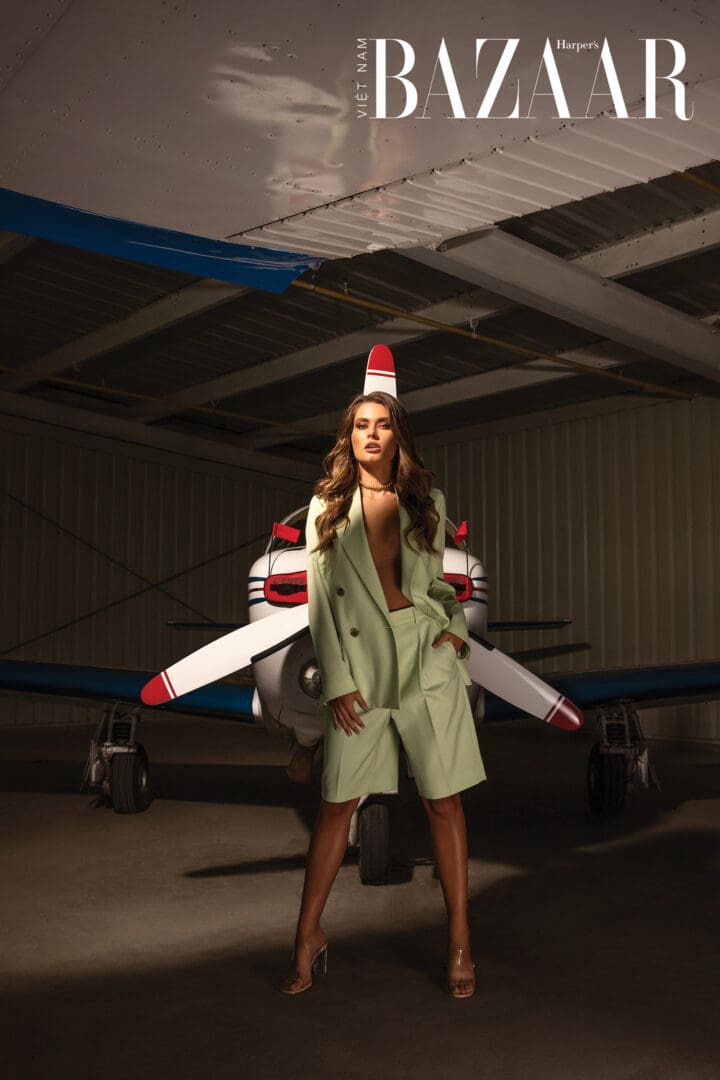 As Miss Global, Kokešová has always been aware of the weight of the crown. She always does everything she can, to make the world a better place. This young girl always has many happy messages to spread with everyone. Sharing the secret of a meaningful, happy life, Kokešová summarizes it with the following phrases: Listen to your inner self, do whatever makes you feel happy and love yourself!
**Execution team**
Photographer: Kostadin Krastev – Koko
Stylist: Kristian Pizhov
Make up: Alina Manova
Hair: Milen Ivanov
Retouch: Elena Fratea